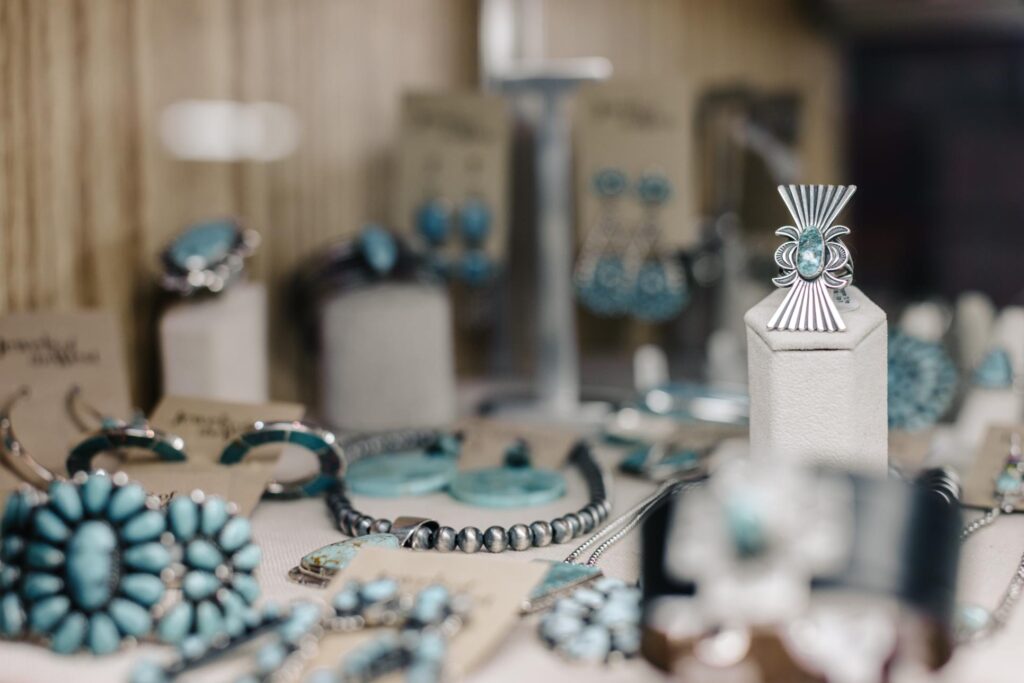 Turquoise Jewelry in Hill City, SD
Jewel of the West is proud to stock jewelry that complements the garments you choose. Our range of Native American jewelry is made with great care and precision. We work with brands that are known for providing quality, stylish pieces for today's women.
The pieces are crafted in precious metals with beads and natural stone accents. We love turquoise jewelry and wanted to pass some of the exquisiteness of turquoise onto you, our customers. Turquoise adds that perfect pop of color to any outfit, so you can wear it with everything.
Contact us or come and browse our range of jewelry, houseware, and women's clothing, and you will be pleasantly surprised.
Brands of Native American jewelry you can look forward to browsing:
Chili Rose Beadz
Leo Feeney Jewelry
Charlie Favour
Jock Favour
Dennis Hogan
Jesse Robbins
Peyote Bird Designs
JC Trading
Ayala Bar
Renata Rubio .925
Firefly
Amy Kaplan Jewelry Design
Mi Dio Jewelry
Edgy Petal
Paige Wallace Designs
Paula Carvalho Designs
zoWEE Jewels
J.Forks Designs
Laura J. Designs
Kit Carson
Al Zuni
Patti Guptill
INK+ALLOY
Rocky's Hardware
Native Images
Lily Bead