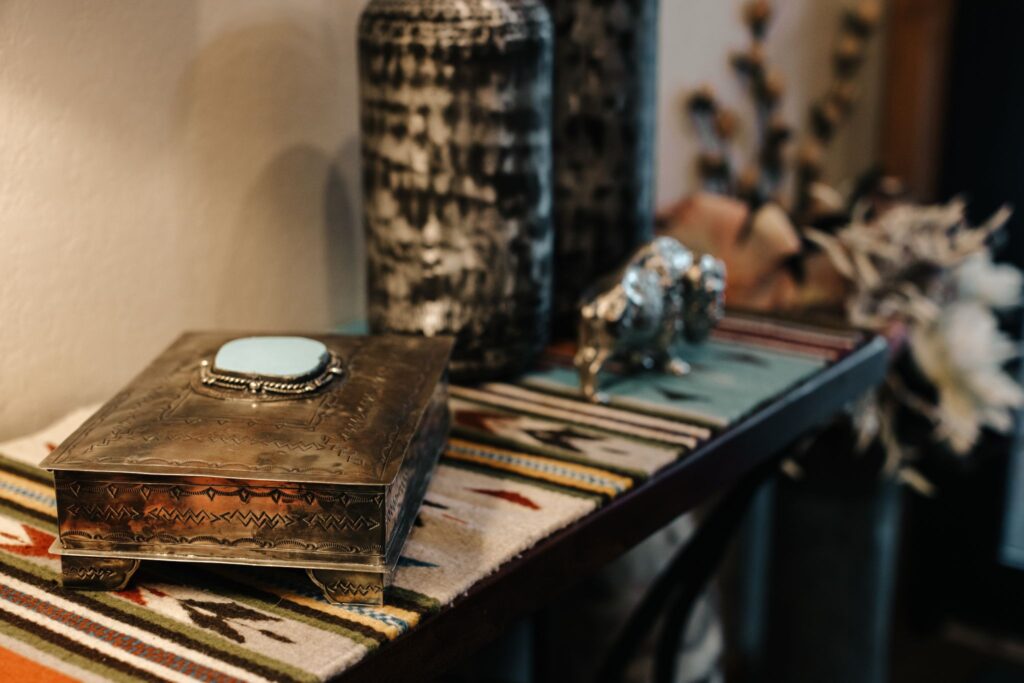 Houseware in Hill City, SD
If you are looking for something for your home, pop into Jewel of the West in Hill City, SD.
As well as a clothing boutique, we are also a Home Decor Boutique. Our selection of housewares is an extension of our down-to-earth but on-trend fashion and jewelry. I selected the goods we carry to make your home both beautiful and cozy. After all, it's all the little details that transform your living space into a home. Having a beautiful home makes you feel good, so stop in to shop our turquoise jewelry, women's clothing, and more, or contact us for more information!
Nothing is nicer than giving your couch that designer layered look with a Pendleton Throw displayed proudly over the armrest. The luxurious materials and colors will match every decor and bring that extra exclusive feel to your living room.
Or you can wrap yourself in the softness of our bath towel range. What better way to relax after work than a warm bath and a fluffy, soft towel afterward? I bet you can feel all the stress melting away when you bring home a couple of our fluffy towels.
To keep you soft and cozy, pick up some pillows that you can use for decoration or to get a good night's sleep. And if you want to set the mood, pick up some candles to get the romantic mood flowing. Scented aromatherapy candles may be just what the doctor ordered to help you unwind after a long, hard day of running after kids, cleaning, and cooking.
Brands:
BS Trading Co
Pendelton Home
Johnny Was
Wilco Home
Uttermost
Kalalou
J. Alexander
Escalante Rugs
Find your perfect picture with our home decor boutique's art collection.
Nothing transforms a house into a home like a perfectly placed piece of art. Whether you love hanging pictures and prints on empty walls or adorning your shelves with sculpted figures, you will find what you are looking for in our shop.
Brands:
Jodie Lemke Photography
Rilie Tane Art
Maverick Engelhart